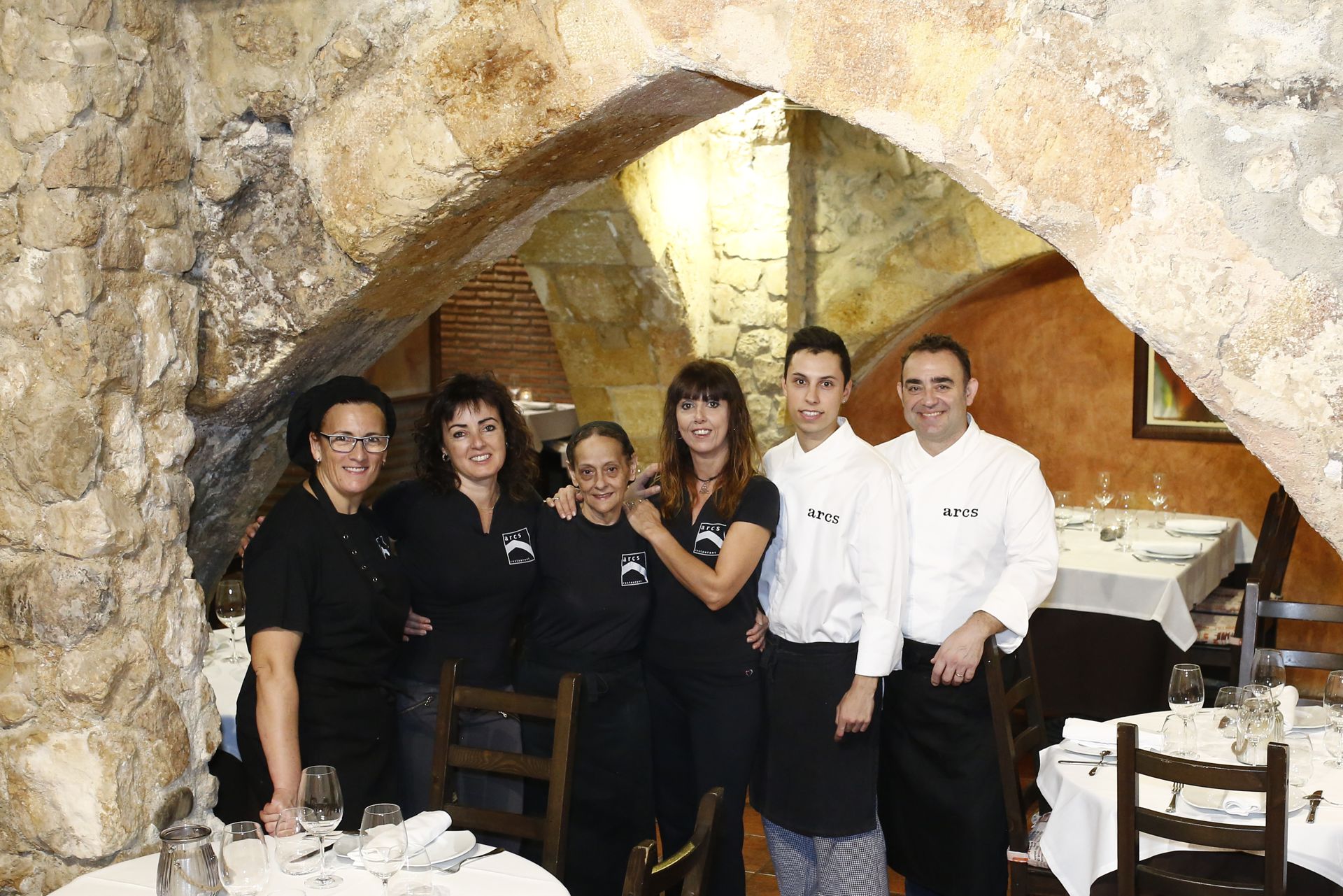 Restaurant Arcs is located within a carefully preserved piece of history, in a building with eight perfectly maintained gothic arches dating from 1503. Peasants once owned the house from which they sold ice, thanks to a well of snow that is still preserved today. From here, is the ancient name of the street: The street of old snow The most outstanding features of the building's interior are its authentic natural stone walls.
They have been decorated in attractive, warm colours, creating a cosy, inviting, contemporary atmosphere.
The fusion of tradition and innovation is reflected in Restaurant Arcs' original dishes.